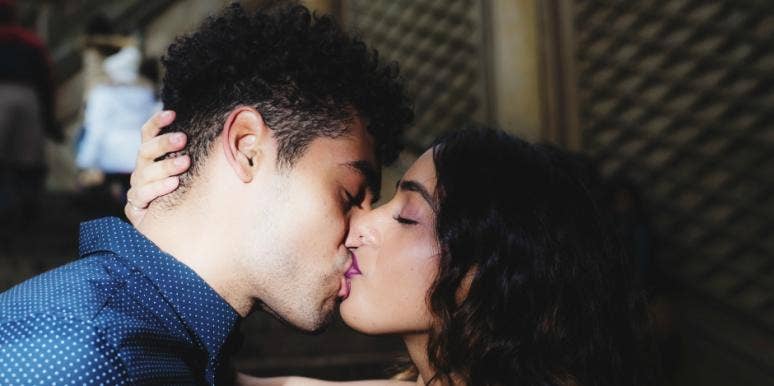 4. HANDS UP KISSING.
When you kiss someone, one of the most important body parts you may use — your hands. However, kissing while holding hands can be very boring. The easiest thing you can do is to embrace your partner. However, if it is not enough for you, you may relax and let your arms slowly though your partner's body and his erogenous zones.
When you want to kiss your partner gently, the best places for your hands to touch are his face and his hair. You can touch his hair and massage his neck. When it comes to kissing, the use of hands is really important, as it may increase pleasure and strengthen your love.
5. EARLOBE KISSING.
Ears are one of the most sensitive parts of the human body. That is why it is very easy to arouse your partner by just gently sucking his earlobes. If you want to go even further, you may bite his ears. But you should be careful and gentle. You may try the same kissing technique described in the biting kiss, just make sure you don't bite too hard. Your man will love it.
These kissing techniques may help you improve your intimate relationship. All you need to do is to try them. We wish you good luck! You won't regret it!
Source: https://www.7wom.com
DISCLAIMER: THIS WEBSITE DOES NOT PROVIDE MEDICAL ADVICE
The information, including but not limited to, text, graphics, images and other material contained on this website are for informational purposes only. The purpose of this website is to promote broad consumer understanding and knowledge of various health topics. It is not intended to be a substitute for professional medical advice, diagnosis or treatment. Always seek the advice of your physician or other qualified health care provider with any questions you may have regarding a medical condition or treatment and before undertaking a new health care regimen, and never disregard professional medical advice or delay in seeking it because of something you have read on this website.